Help your brand sell more: Unlock new opportunities for your brand with our specialist Avidity sales and marketing services
6 April 2022
Avidity is the parent company for a group of sales and marketing agencies which exist to help brands sell more. Our Group services span field marketing, data and digital products, experiential and consultancy delivered through our agencies McCurrach, Standout, Thumbprint, Wave and Sellex respectively.  
Find out more about our agencies and full services below: 



The agencies within our Group partner with brands across multiple sectors, including FMCG Retail, Away from Home, Technology, Consumer Electronics, and Financial Services. Our expert teams have a wealth of knowledge and experience across key sectors and are equipped to help your brand increase sales. 
At the forefront of current trends, our teams can identify new opportunities for your brand whilst ensuring you have a winning strategy to succeed.  
Through our digital and data offering, we deliver a competitive edge for brands - providing exclusive access to market-leading EPOS data. This, alongside our other services can excel your position in key retail channels whilst getting your brand noticed! 
People are at the heart of our business and are the real driving force behind the results we achieve as a group. Our talented network of colleagues are skilled across a number of specialist areas and are dedicated to delivering value for our clients.  
When it comes to Avidity culture, we motivate our colleagues to take an active role in engaging with each other and addressing important issues in and outside the workplace. This is demonstrated by our four taskforces who play a pivotal role in inspiring change by bringing together colleagues from across the business.  
Our Diversity, equality and inclusion taskforce educates colleagues on key cultural topics and helps to make us an even better equal opportunity employer, whilst our mental wellbeing taskforce was created to ensure we prioritize the mental wellness of our colleagues and support them to achieve a positive work and home life balance. Our sustainable business taskforce tackles issues relating to the environment, sharing initiatives for colleagues to be more eco-friendly and implements green protocols for our business including energy, recycling and electric fleet. Meanwhile, our community taskforce focuses on getting colleagues involved with cross agency company events and charity fundraising activities for our chosen charities – Cancer Research UK, Irish Cancer Society, CALM and Pieta. Most recently we have also been raising funds for the DEC Ukraine Humanitarian Appeal. 
If your brand is ready to take its strategy to the next level, we can recommend the right services across our Group to help you achieve this and provide the best people to help you achieve your goals. 
Talk to us for a free consultation to discuss the next steps for your brand: Contact | Avidity (weareavidity.com)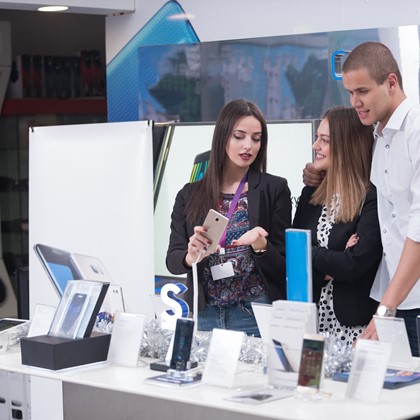 Discover more about our agencies